The best carpet model for the salon
Rugeast.com
Nothing feels as good as walking on a soft, luxurious carpet. Carpets are great for children to play on, as they provide them with safety and comfort. It can also make falls less likely to result in injury. We will help you choose the best model of carpet for the salon.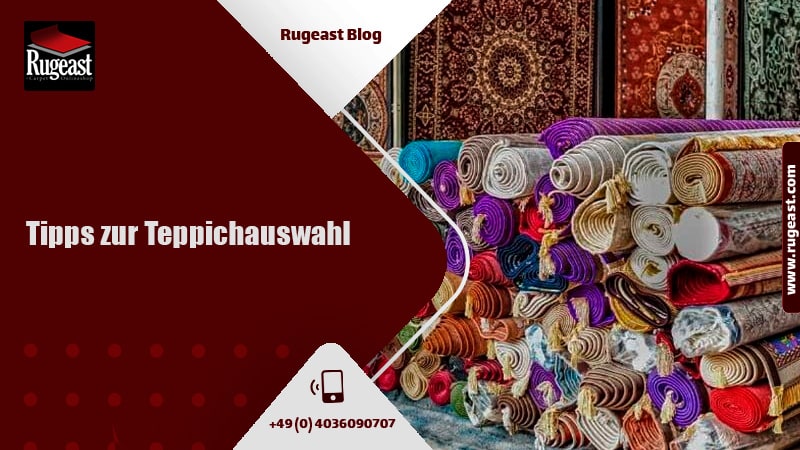 Carpet selection tips
There are many types of carpets with different colors, materials and designs. It can be difficult to decide which one is best for your home. Some things need to be cleaned often, but you may not have time. Some things are very expensive. Some things can make you sick. Choosing the wrong carpet can cause it to wear out quickly, lose its color, or create stains that are difficult to remove even with good cleaning. Make sure your carpet lasts and choose the best carpet model for your home's living room by following these 5 carpet buying tips.
1. choose the type of carpet fiber that best suits your requirements.
Nylon is better than other materials because it lasts longer, is sturdy, and is easy to clean. This is a good option if you want your carpet to last a very long time, especially in areas where many people spend time, as well as in households with children and pets.
Triexta is a type of material that has recently been identified. It leaves very well no stains and the effect lasts a long time. It also has a good load capacity. This is a great option if you have small children or pets, as it won't stain as quickly.
Polyester, sometimes called PET, doesn't soil as quickly, offers a comfortable walking feel, and is available in bold and bright colors. However, it is more difficult to clean and not as durable as nylon. It is well suited for use in rooms where there are not many people, such as bedrooms, and in homes where there are neither children nor pets.
Polypropylene (called olefin) is a cheap and strong fiber. It is not as durable as nylon, but is resistant to stains, static and mildew. Olefin carpets are best suited for busy places like family rooms and play areas where it is important to keep the environment clean.
2. go green
Many people are surprised at the impact a carpet can have on the air and their well-being. To ensure your family's safety, choose rugs made from natural materials such as wool, jute and other organic materials. Try to find natural dyes that don't contain chemicals to prevent harmful odors from entering your home.
3. check quality
If a salesperson tries to sell you a rug and says that a particular rug is good, don't believe them right away. Look at the label, touch the carpet and talk to the seller to find out the quality characteristics.
4. understand maintenance requirements
To be happy with your new carpet, it's a good idea to choose one that is easy to maintain. Those who have small children or pets should avoid buying expensive carpets that are difficult to clean.
5. let's talk about guarantees.
When you buy a good carpet, you get more protection like warranties and stain protection.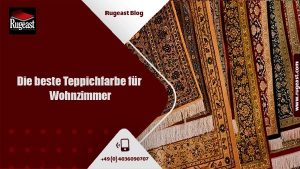 The best carpet color for living room
Choosing the perfect color and pattern for your rug can be difficult because there are so many options to choose from. Choose colors that match the overall mood you want for each room. Use light blues or greens to create a relaxed atmosphere, and warm reds or golds to add a cozy feel to a large room. If a room feels too small and cramped, using light colors like cream or tan can make it seem larger and more spacious. What is your choice?
Consider the following tips when choosing the best model for the salon:
Before choosing a neutral color for your rug, consider whether you want it to be the focal point or just blend in with the background. If you don't want your room to look boring, choose solid colors (neutral) only if your walls and furniture are really interesting and special.
Dark colors or patterns can help hide stains on carpets. Tweed or a textured carpet pattern can also be helpful in hiding stains. If you want to use rugs with patterns in a room that already has other patterns, choose rugs with patterns that have similar colors.
Modern carpet model for living room
Simultaneously with the modernization of the interior and furnishings of the house, Belgian carpets, Turkish carpets and Iranian carpets came on the market.
Oriental carpet
Oriental carpets make you think of China and Japan, but not only these places. For many years, people from the Middle East to America have used and appreciated oriental rugs as part of their culture.
Natural fibers are used in the manufacture of oriental carpets. Materials used include wool, camel, goat and horse hair. In the manufacture of other carpets are also used wool and silk.
The supply of oriental carpets begins in Morocco and ends in East Asia; But in between there are some cities and regions that play a greater role in the production of oriental carpets than others. These cities are:
Harris
Bukhara
Afghan
Nain
Saruk
Isfahan
Kashan, which produces examples of classic carpets.
Hand woven carpet model
Handmade rugs are made in certain parts of the world by skilled workers using a traditional process that has been used for thousands of years. What happens? A very detailed and intricate work of art that will last for many years. Handmade carpets are an important symbol of Iran. Handmade Persian carpets often cost more than machine-made carpets.
🔻The advantage of buying handmade carpet
Handmade and machine-made carpets can be divided into modern or classic styles. This applies to both types of carpet.
A classic handmade rug is one that is made the old fashioned way with traditional patterns and designs. The colors used are mostly soft and soothing. The design has many different colors. Meanwhile, carpets are made in a modern way. But most carpets are still made in the old way.
In modern handmade carpets, the material from which they are made, is still the same. The appearance has been updated. The patterns and colors are different now and simpler shapes are used.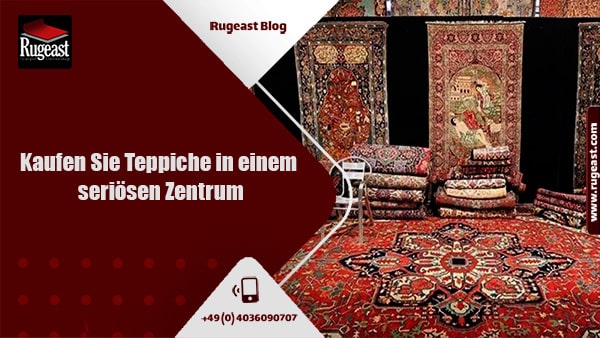 Buy carpets in a reputable center
Be careful when choosing the company that will deliver your carpet. You can buy rugs in many places, such as carpet stores, furniture stores, big box stores, and even online. If you want a great, well-installed carpet, it's best to choose a store that is known for carpeting. Visit some retailers that thrive on customer referrals. Choose the one that gives you the best value, the best cost, and the best guarantee.
A good carpet store offers many different types of carpets made of different materials such as wool, synthetic, blends, sisal, linen, jute, coir and woven vinyl. The staff should be able to answer your questions and easily give you some samples to take home.
As one of the leading professional carpet manufacturers in China, Rugeast continuously provides high quality carpet with beautiful design at reasonable cost. As a direct importer of oriental carpets, we can offer selected carpets at realistic prices. You buy from the wholesaler; you have the opportunity to make a personal choice from one of the largest stocks of carpets with a unique selection of oriental carpets from all over the world.
Rugeast offers:
FREE SHIPPING AND RETURNS
31 DAYS RETURN POLICY
2 years RUGEAST GUARANTEE